The natural of a Speedlog is a Sensor which indicates the speed through Water in knots.
Due to the complexity and nature of mounting a Speedlog-sensor,
it is not an easy rental Object.
Instead of offering a conventional Speedlog we have an appropriate alternative:
The Satellite-Speedlog!
We are proud to offer two Types of Sat-Logs to our customers.
Sperry Marine Naviknot 600S
Furuno GS-100
These Brochures are made by the Manufacturer and Ranger Navigational Rental is not reliable for its content.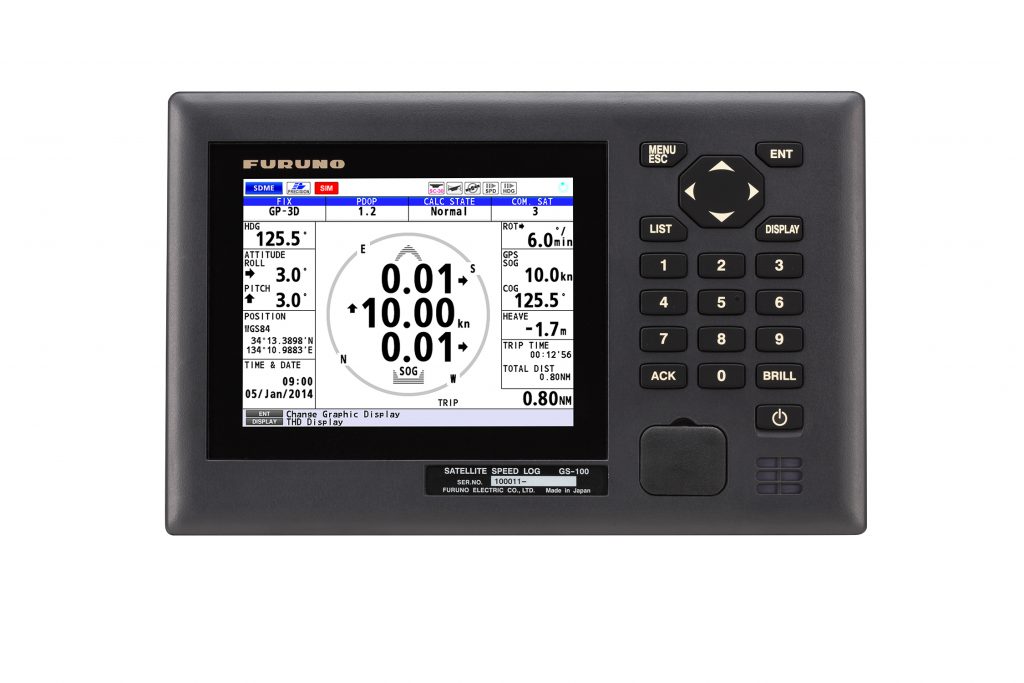 These System are able to provide longitudinal and transverse speed at bow and stern position. With the Satellite data it is possible to determine the Vessels movement over ground during
maneuvering or docking within a second.
Designed to be mounted by crew, the System can be ready for operation within approximately
30 minutes. The only requirement is a 230/115V AC connection next to the mounting place and an open cable way to the Antennadeck.
Additional Displays can be ordered separately.